Get the Most from Smart Breakers: Flexibility, Insight, Energy efficiency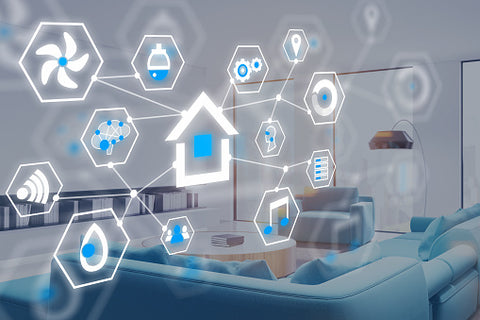 The majority of a building's costs—which often surpass 80%—represent operating expenses. These expenditures include a sizable portion of energy and maintenance. There is still a significant amount of room for savings in buildings, especially given that 30% of the energy consumed in commercial buildings is often lost, and switching to predictive maintenance instead of preventative maintenance may lower expenses by 8% to 12%. WiFi Smart breakers may be quite helpful in assisting you in taking advantage of these chances.
Smart breakers provide various advantages for a variety of uses, including wind turbines, industrial facilities, hospitals, data centers, and huge commercial structures. These intelligent, linked devices, which are a component of a completely digitalized power distribution system, go beyond conventional protection functions to assist facility teams in streamlining routine maintenance, preventing outages, and hastening the restoration of power in the event of an outage.
Furthermore, embedded energy metering ensures that power, energy, and breaker diagnostic data are constantly accessible to everyone who requires them while also helping to meet new efficiency criteria. The most sophisticated breakers can adapt to any difficult or demanding environment, today and in the future, thanks to their resilient and adaptable design.
What can Smart Breakers Bring to You?
Power distribution systems must be built to handle any difficult applications that arise in this rapidly changing energy landscape. Strong power distribution systems and components that may be designed to satisfy the precise performance needs of each application are needed to meet these new types of demands. Circuit breakers are one of the most crucial of these electrical components. The newest smart breakers are making things simpler.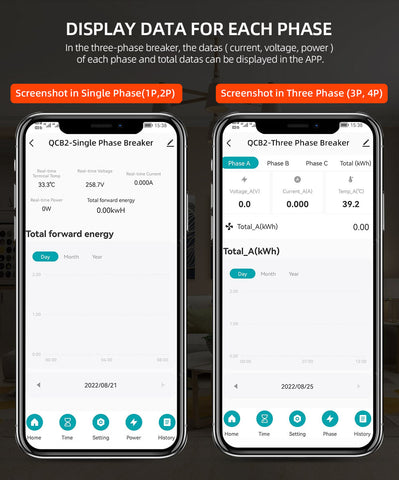 Delivering on Flexibility
Leading smart breaker manufacturers provide a selection of choices to enable setup and customization for certain applications. The most recent smart breakers also come with a selection of sophisticated monitoring and diagnostic features. This can contain travel histories, event and alarm records and notifications, and high-precision power and energy metering.
Fast to Insights
Richer data enables facility operations and maintenance staff to monitor conditions, respond to possible issues more rapidly, and restore power more swiftly in the event of an outage. For instance, users' access to local data can help with maintenance or problem-solving.
Some of the more modern breakers provide wireless communication via a smartphone app for secure, hands-free access to more data. Even though local connectivity is crucial, networked communications are the only way to achieve deeper insights. Data is automatically sent to the analytical App, or to the cloud for wider access by the users.
Digitizing your Power
Giving your facility crew a thorough awareness of energy use and power conditions is the first step to saving money. This necessitates being connected at all times to avoid missing any crucial trends or occurrences that could jeopardize uptime or energy efficiency. Power distribution networks are being completely digitalized to make this possible, and linked gadgets and intelligent software are transforming data into useful information.
Better knowledge leads to more savings, more reliable decisions, and better decision-making overall. Some of the most recent smart breakers combine conventional safety features with precise energy and power metering, breaker health monitoring, event and maintenance logging, alerts, and diagnostics.
What Should You do Before Buying a Smart Breaker?
In essence, all of these capabilities work to increase safety, dependability, and uptime while lowering energy and maintenance costs, extending the life of equipment, and saving time. For your business to fully benefit from smart breakers, you must also take into account the services that support them and the improved services they may provide.
Look for manufacturers of smart breakers that provide quick support during the commissioning and starting phases to assist with problem resolution, if necessary. This will benefit outside or internal service teams. Service teams may verify breaker settings during startup by easily accessing data via mobile devices before turning on the system.
In order to guarantee continued service wherever breakers are placed, look for extended warranty options as well. AT-ELE smart breakers make sure to offer prompt repair and replacement services to reduce downtime. Last but not least, we are sure to provide service and knowledge about how to efficiently handle everyday operations and help you get the benefits that smart breakers have to offer.
What to Recommend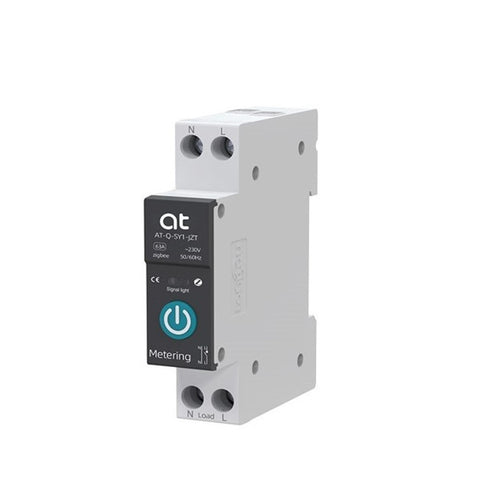 Even if you're not at home, you can control your electrical appliances with AT-Q-SY1. The safety of your home can be ensured with the ability to remotely turn on/off your electrical appliances from anywhere. It is possible to set your home devices to operate on a daily basis. A long-life motor system is created by the use of a well-performing chip module, which is created by the high-precision manganese copper flame retardant shell.
You can control your home devices with voice commands. Monitoring the real-time electricity consumption data of the connected device helps to save money. Through AT-Q-SY1, you can connect with your family and manage your life with ease and convenience. It's ideal for smart homes because it has an efficient mesh network with low-cost, multiple-hop data transfer. WiFi and Zigbee versions are available to meet your demand. Din Rail is easier to installation on your breaker box.
The grid parameters can be monitored by the metering function. It can give you a clear view of your home's road management. Checking the data via the Tuya APP, you will have a view of the power consumption and can figure out how to save money. You can set parameters such as temperature and power limits. It's equipped with overload protection, short-circuit protection, over-current protection, over-voltage protection, and wiring temperature protection.
You are able to turn on and off your TV and AC wherever you are with remote control. With a smart life, you can leave your hands free to set a schedule with a smart life. Ensuring a safe and reliable communication process can be done with the Professional CE-EMC and CE-LVD test. Follow the installation tips step by step, you can wire it up in a few minutes.