How Can a Smart Breaker Pair with Your Smart Home Devices?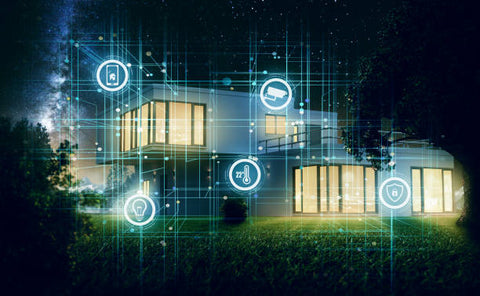 Smart homes are becoming increasingly popular, with more and more people looking to automate their homes and make their lives easier. One of the ways this can be achieved is through the use of smart breakers, which can be paired with your smart home devices to provide greater control and automation of your electrical system.
What is a Smart Breaker?
A smart breaker is a type of WiFi circuit breaker that can be remotely controlled through a mobile app or voice assistant. It is designed to replace traditional circuit breakers, but with the added benefit of being able to monitor and manage power usage in real time. This can be particularly useful for homeowners who want to optimize their energy consumption and save money on their utility bills.
How Can a Smart Breaker Pair with Smart Home Devices?
One of the most popular ways to do this is through the use of a smart home hub and smart speakers such as the Amazon Echo and Google Home. These smart home products act as a central hub for all your smart home devices, including your smart circuit breakers. Also, you can have voice control with Alexa.
To pair a smart breaker with your smart home hub, you'll first need to install the breaker in your electrical panel. Once installed, you'll need to connect the breaker to your home Wi-Fi network using the mobile app that comes with the breaker. From there, you can then link the breaker to your smart home hub, which will allow you to control it using voice commands or through the hub's mobile app.
What are the Benefits of Pairing Smart Breakers with Smart Home Devices?
Firstly, it allows you to control your electrical system from anywhere in your home with smartphone apps, without having to physically go to your electrical panel. This can be particularly useful if you want to turn off a specific circuit or appliance while you're in another part of the house.
Secondly, it can help you to automate your energy usage. For example, you could set up a rule that automatically turns off all non-essential appliances when you leave the house. This can help you to save money on your utility bills and reduce your carbon footprint.
Finally, it can give you greater peace of mind when it comes to the safety of your home. Smart breakers can monitor your electrical system for anomalies, such as power surges or overloads, and alert you if there's a problem. This can help you to identify and address potential electrical issues before they become a more serious problem.
Examples for Paring with Smart Home Devices
By pairing your smart breaker with other smart home devices, such as thermostats, lights, security systems, and appliances, you can create a more connected and efficient home automation system. This system can be used to automate everyday tasks and routines, save energy, reduce utility costs, and make your home more secure. With the help of smart home technology, you can control your home from your smartphone or other devices, allowing you to easily adjust settings and save time and money. Furthermore, having a smart home system in place can make your life easier and more comfortable, as you can adjust settings to your preferences and automate routines to suit your lifestyle.
Pair with a Smart Home Security System
Let's say you have a smart home security system with cameras installed around your home. You can pair your smart breaker with your security system to create a more comprehensive home automation experience.
For example, you could set up a rule that automatically turns on the lights in your home when motion is detected by your security cameras. This would not only help to deter potential intruders, but it would also create a more welcoming and comfortable atmosphere for you and your family when you arrive home.
Additionally, you could set up a rule that automatically turns off non-essential appliances when your security system is armed. This can help to reduce your energy consumption and lower your utility bills, while also providing added peace of mind knowing that your home is protected even when you're away.
Pair with Your Smart Thermostat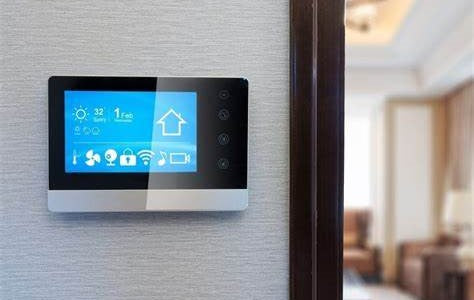 Another way you could pair your WiFi breaker with other smart home devices is by integrating it with your smart thermostat. By doing so, you can create an even more energy-efficient home by automating the scheduling of your thermostat and controlling the air conditioning or heating depending on the settings you have selected.
For example, you can set the thermostat to turn on or off when you leave and enter your home, or you can program it to adjust the temperature based on the time of day or season. With the integration of your WiFi breaker, you can make all of these settings remotely and benefit from the energy savings that come with it.
Besides, you could set up a rule that automatically turns off the HVAC system in your home when no one is there, allowing you to save energy and money. Alternatively, you could set the temperature to adjust automatically based on whether or not you're home. This would help to prevent energy waste since you wouldn't be cooling or heating an empty home. Additionally, you could set a timer to turn the HVAC system on a few minutes before you arrive home so that the temperature is comfortable when you enter.
Conclusion
If you're looking to improve the functionality and energy efficiency of your home, connecting your smart breaker with your home's smart devices is a great way to achieve this. By connecting your breaker to your smart devices, you can monitor and manage the amount of power being used, as well as have the ability to automate systems in your home. This can help reduce energy costs, as well as make sure that your home is running as efficiently as possible. With a smart breaker, you can easily control and monitor the power usage of each device in your home, and make sure that your home is always running at peak performance. So why not consider installing a smart breaker today? Contact AT-ELE, get more information.