Smart Breakers vs. Smart Switches: Which Lighting Solution Is Best for You?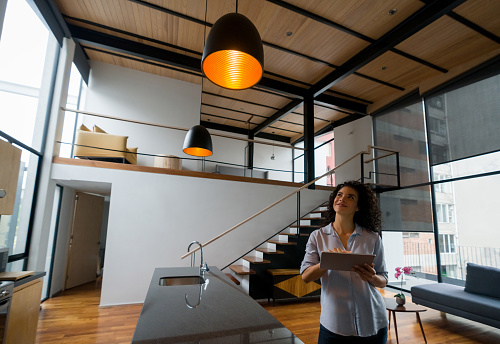 Automation of your house lights is now more straightforward than ever thanks to smart breakers and switches. But which one ought you set up? When it comes to smart switches and smart breakers, it's time to get smart. The capability to swiftly and simply regulate electrical gadgets is a crucial component of any smart home. And these functions are available on smart switches as well as smart breakers.
Smart switches and breakers are both devices that automate the on and off of your lights, but they differ in a number of important ways. For instance, while a smart breaker is generally used to cut off the power, a smart switch is used to control the flow of electricity through a circuit. It can be difficult to decide which equipment to place around your house. We'll look at how each smart device can fit into a smart home. Here's how to pick the ideal gadget for your home's smart lighting control. 
What is a Smart Switch?
Smart switches replace outdated hardware rather than altering the wiring on the breaker box. Depending on your room, this may be advantageous or disadvantageous. Smart switches typically cost less than smart breakers. You will need to be capable of performing some basic electrical DIY projects. With one major caveat, if you can use a home's breaker box without any problems, you should be good.
Along with the positive and negative wires, most smart switches also need a neutral, or ground wire. That simultaneously supplies power to the switch and the lightning bolt itself. It's likely that a neutral wire exists in your modern home. However, you won't be able to know without looking at the switch's wire configuration. You must contact an electrician if the switch has no neutral wire.
When to Use Smart Switches?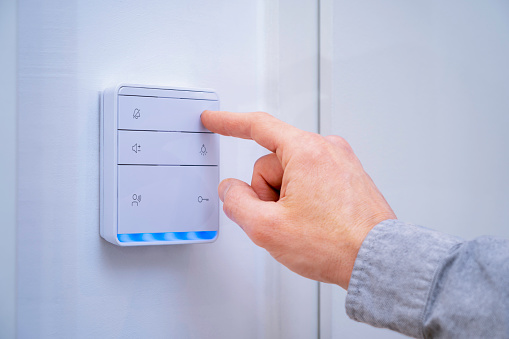 Smart switches are convenient since they may be operated from a smartphone or other device whether the switch is actually on or off. Smart switches also enable the management of numerous conventional bulbs from a single smart device. While this may restrict your lighting design options, it is frequently the less expensive option for many houses.
There are also some drawbacks. Smart switches take longer and need more work to install, and they are also more challenging to move to another location within a home. Additionally, it's unlikely that someone who leases a house or lives in an apartment will be allowed to install their own switches. You must install smart switches in both locations if the light can be controlled by more than one switch. Installing a single smart switch alongside a double or even triple gang of other dumb switches is also quite challenging or perhaps impossible, depending on your wiring.
Smart breakers come in standard sizes, have some sort of wireless connectivity feature that enables remote control with a smartphone or tablet. You may easily complete a variety of tasks with your smart breaker when it has internet access, including basic on/off commands and more complex ones like scheduling or functioning as part of a wider smart home setup. For instance, you can have your home's lights and lamps switch off automatically using connected devices. All of that can be accomplished without so much as lifting a finger or flicking a switch.
Smart reakers can monitor lighting power consumption in real time, allowing you to better manage your lighting system. Smart circuit breakers can serve as both a breaker and a security device, turning off automatically in the event of a short circuit. It's simple to identify smart breakers that can work for you because they're some of the best and most widely utilized smart home devices. 
When to Use Smart Breaker?
However, there are a few pointers you should be aware of first. Although the market for smart breakers is increasing, there are some benefits and drawbacks to take into account. Smart breakers typically provide more versatility than smart switches. They require less time to install and may be done without any problems in the breaker box. They also provide a huge selection of amp.
Most smart breakers will live for decades with average use and eventually pay for themselves because they can help you to use less energy. The energy savings and extended life offered by the Internet of Things (IoT) technologies are significant benefits, especially if you're replacing a traditional circuit breaker with a smart breaker.
IoT technology is designed to provide more efficient energy usage and longer life cycles, which can result in significant cost savings over time. It can also provide more accurate data on energy usage, which can help to optimize usage and further reduce costs. Additionally, Smart breakers can provide a more secure environment for energy management, as well as enable remote monitoring and control of energy systems.
A robust WiFi connection or a smart home hub is frequently necessary for smart breakers, which adds to the upfront expense if you do not already have one set up. Smart breakers, however, are undoubtedly for you if you have a bit more money to invest and want a genuinely smart home solution to govern your lights. 
AT-ELE Smart Breaker
ATQCB2 smart breaker is newly developed and produced by AT-ELE. It can be well suited for indoor and outdoor lighting systems, complete with intelligent remote management. You only need to use Tuya App to control it, such as timer setting, remote control, power consumption monitoring, etc.
At the same time, the smart breaker has the protection functions of traditional circuit breakers, such as overload, overvoltage, short circuit, etc.. You can preset the value to protect the circuit from dangerous failures. Smart breakers have been used in various scenarios such as smart home, public lighting, farm irrigation, etc., bringing great convenience to people's lives.
Final Thoughts
Both smart breakers and smart switches have important roles to play in any smart home system, but each one has advantages and disadvantages that should be taken into account before installation. Hopefully, you now have a more thorough understanding of both choices and can more confidently decide which one would work best in your house. With all of these factors in mind, you can make the best decision for your individual needs.