Description
The Choice Of AT Quality

TORD4B-63 2P / 4P

Brand: AT

Function: Earth leakage protection only

Model Series: TORD4B-63

Model: Electromagnetic Type

Residual Current characteristic: B type

Pole No: 2P /4P

Rated making and breaking capacity: 630A

Rated current(A):63A

Rated voltage: 230V/400V

Rated frequency: 50/60Hz

Rated residual operating current |△(A): 0.03

Rated residual non-operating current |△ no: 0.5|△ n

Rated conditional short-circuit current inc: 6kA

Rated conditional residual short-circuit current |△c: 6kA

Tripping duration: Instantaneous tripping ≤0.1s

Residual tripping current range: 0.5||△n~|△n

Electro-mechanical endurance: ≥15000 cycles

Connection capacity: Rigid conductor 25mm⊃2;

Fastening torque: 3.5 Nm

Connection terminal: Screw terminal/Pillar terminal with clamp

Installation: On symmetrical DIN rail 35mm/Panel mounting

Notice: Price excluding VAT




Improve Security

If you are worried about electricity safety problems, a residual current circuit breaker will be a good choice. It features Leakage protection with low voltage distribution. 




Long service life




The number of times to tum on/off the rated current under the maximum working voltage is more than 10000.(Data from the inspection report of Zhejiang low voltage electrical products quality inspection center.)




Visible Safety

The RCCBs Focus on Circuit Protection to upgrade the safety system, prevent short circuit hidden danger, overheating and overload. Make sure to rest your assured life.

Visualization Window

The circuit breaker protection trips if the circuit has leakage, please pay attention to check the circuit. You can also manually turn it on or off.





D-Handle

An ergonomic  D-shaped design can reduce pressure and fluctuation, it helps to create a steady state.




​

Ambient Temperature

This RCCB has strong adaptability to meet the application requirements at extreme temperatures.

Application

You can use the breaker on various occasions. It can apply to the frequency converter, uninterruptible power supply unit, electric vehicle charging system, Photovoltaic (PV) system, Welding equipment, electric vehicle charging system and so on.




B Type Features

B Type Residual Current Circuit Breaker(RCCBs), in addition to normal AC, can detect high-frequency AC and pure DC earth leakage currents. It can reduce the risk of fire and electrocution through automatic disconnection of the electrical supply, relying on the selection of the correct type of RCCB. 'B' Type Applications required application: EV & PV installations, Frequency converters UPS installations, High-frequency power converters, Building site power supply cabinets.​
Parameter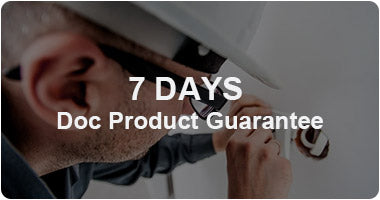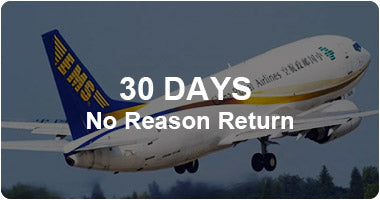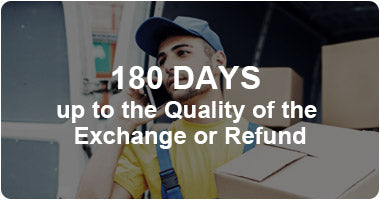 7 Days DOA Product Guarantee
If one or more of the items you received are damaged, different, or not working, you will be protected by this Guarantee. Please contact us for Return Material Authorization within 7 days of the order being received.
After returning the product to the address provided by our customer service team, we can send you a new item free of charge (we will reimburse you the return shipping cost), or you can choose to receive a full refund.
30 Days No Reason Return
If you are not satisfied with your purchase and the product is still in brand new condition, we can arrange a partial refund, which will cover the price of the item minus the shipping fees. You will be responsible for paying the return shipping fees.
Please contact us for Return Material Authorization within 30 days of the order being received.
180 Days up to the Quality of the Exchange or Refund
If there are quality problems in some categories of products, you can get a refund or exchange up to 180 days. You can contact us to learn if the product is in this category.
Note: Due to its nature and intended use, clothing, shoes, bracelets, decorations, phone and tablet accessories, household gadgets, home decorations, RC toys, home textiles, and other similar items are not included in this warranty period. For other product details please contact us or reference other warranties.
Missing item(s), wrong item(s) or incorrect package sent
During delivery, please make sure the package is in good condition (no sign of being opened) and confirm the contents before signing the package.
For any issues, please contact us and follow our warranty process:
Provide your order number and the product code (SKU number).
Please send us a clear picture of the outer packaging, all shipping labels visible, and (if applicable) the item received.
Possible Solutions after the problem is confirmed by AITE:
If there is an item missing, we will resend the missing item/accessory for free within the warranty period.
If we have shipped the wrong item, we will either refund you in full or dispatch an alternative item (if applicable and available). AITE will decide whether you need to return the wrong product or not and reimburse you for the return shipping fee when we receive it.
Returns processing limitation
If you have any after-sales issues, please contact us directly for a solution according to your case. We will confirm whether you need to return the item and to which address you may return it to.
The following section describes the processing time required upon receiving your returned item.
For exchanges, the processing time for the exchanged item will be between 3-6 business days upon receiving your item back and depending on stock availability.
For refunds, the processing time for us to proceed with the refund will be between 3-6 business days upon receiving your returned item. After we process your refund, the time it takes to show in your account depends on the payment method. Please click here to view more.
For Repair, the duration depends on item and manufacturer's spare parts inventory.
How to request warranty (return, repair, and refund) and notes
If your item has an issue, please contact us
Please carefully follow our warranty process to minimize any delays:
Describe the problem with your item in detail: What happened? When? How? Please also state your full order number and product code (SKU number).
Tell us what steps you have already taken to resolve the issue.
Provide the item code indicated on the outer packaging.
Send a clear photo or video showing the defect(s); these should be taken under good lighting.
NOTE:
You need to provide a clear photo or video showing the product problem/order / SKU number.
Photos/videos should ideally be clear and focused, taken under good lighting conditions, and from a close to medium distance. This allows us to identify and verify the issue(s).
If the product is returned more than one month after the receipt, or if the product is returned for customer reasons (including non-satisfaction, wrong size, change of mind), the customer is responsible for the shipping fee. For non-customer-related returns within one month, AITE is responsible for the shipping fee, and the customert must return it using the shipping method AITE prescribes. In all return situations, the customer must provide the tracking number.
Customers must contact us before returning an item. Returned items without Return Merchandise Authorization (RMA) will not be accepted. For incomplete warranty requests, AITE reserves the right to refuse any compensation. If the customer has returned the package without prior authorization (RMA Form), sends to the wrong address, returns an incorrect item, or submits an empty package, AITE reserves the right to refuse any compensation.
For No Reason Return, you need to ensure that the product package is intact and all accessories are complete and unused.
Customer Reviews
Replaced the breaker for my generator works like a charm i have never had enough amps go through it to trip it
It works. What more is there to say. Just make sure you order the right one for your panel and you will be fine.
They are a valuable addition to my home automation setup. They can be integrated with smart home systems for even greater control and monitoring. Installation was straightforward for me, but I can see how it might be challenging for beginners.
They're worth every penny.
As a parent, safety is my top priority. These RCCBs provide an additional layer of protection against electrical hazards in my home. I sleep better at night knowing my family is safer.
Purchased because I needed a 50 amp breaker and a 220 outlet to charge an electric car. Worked like a charm.