Description
Material characteristics

The waterproof aluminum box features impact, heat, low temperature and chemical resistance with excellent electrical performance and surface gloss. It has IP65-66 Protection Grade and CE, RoHS certificates.
Application
The small waterproof aluminum box is suitable for indoor and outdoor electric, communication, fire fighting apparatus, iron and steel smelting and petrochemical industry, Also, it can be used in electron, power systems, railway, building, mine, air and seaport, hotel, ship, works, wastewater treatment equipment, environmental equipment and so on.
Installation
1. Inside: There are installation holes in the base for circuit board or din rail
2. Outside: The products can be directly fixed on the wall or other flat boards with brackets via the screw holes in the base.
3. Outlet hole: Holes can be opened on the box as customers' requirements, and installing a cable gland can bring better waterproof performance.
Notice: Price excluding VAT
Parameter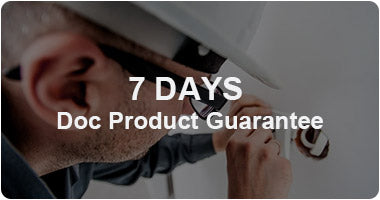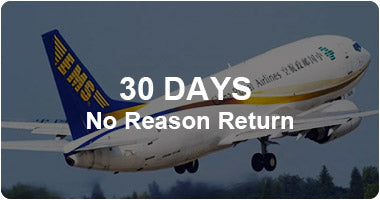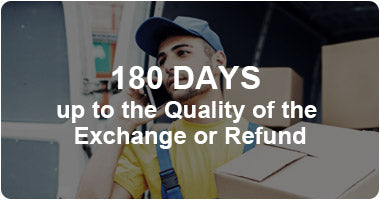 7 Days DOA Product Guarantee
If one or more of the items you received are damaged, different, or not working, you will be protected by this Guarantee. Please contact us for Return Material Authorization within 7 days of the order being received.
After returning the product to the address provided by our customer service team, we can send you a new item free of charge (we will reimburse you the return shipping cost), or you can choose to receive a full refund.
30 Days No Reason Return
If you are not satisfied with your purchase and the product is still in brand new condition, we can arrange a partial refund, which will cover the price of the item minus the shipping fees. You will be responsible for paying the return shipping fees.
Please contact us for Return Material Authorization within 30 days of the order being received.
180 Days up to the Quality of the Exchange or Refund
If there are quality problems in some categories of products, you can get a refund or exchange up to 180 days. You can contact us to learn if the product is in this category.
Note: Due to its nature and intended use, clothing, shoes, bracelets, decorations, phone and tablet accessories, household gadgets, home decorations, RC toys, home textiles, and other similar items are not included in this warranty period. For other product details please contact us or reference other warranties.
Missing item(s), wrong item(s) or incorrect package sent
During delivery, please make sure the package is in good condition (no sign of being opened) and confirm the contents before signing the package.
For any issues, please contact us and follow our warranty process:
Provide your order number and the product code (SKU number).
Please send us a clear picture of the outer packaging, all shipping labels visible, and (if applicable) the item received.
Possible Solutions after the problem is confirmed by AITE:
If there is an item missing, we will resend the missing item/accessory for free within the warranty period.
If we have shipped the wrong item, we will either refund you in full or dispatch an alternative item (if applicable and available). AITE will decide whether you need to return the wrong product or not and reimburse you for the return shipping fee when we receive it.
Returns processing limitation
If you have any after-sales issues, please contact us directly for a solution according to your case. We will confirm whether you need to return the item and to which address you may return it to.
The following section describes the processing time required upon receiving your returned item.
For exchanges, the processing time for the exchanged item will be between 3-6 business days upon receiving your item back and depending on stock availability.
For refunds, the processing time for us to proceed with the refund will be between 3-6 business days upon receiving your returned item. After we process your refund, the time it takes to show in your account depends on the payment method. Please click here to view more.
For Repair, the duration depends on item and manufacturer's spare parts inventory.
How to request warranty (return, repair, and refund) and notes
If your item has an issue, please contact us
Please carefully follow our warranty process to minimize any delays:
Describe the problem with your item in detail: What happened? When? How? Please also state your full order number and product code (SKU number).
Tell us what steps you have already taken to resolve the issue.
Provide the item code indicated on the outer packaging.
Send a clear photo or video showing the defect(s); these should be taken under good lighting.
NOTE:
You need to provide a clear photo or video showing the product problem/order / SKU number.
Photos/videos should ideally be clear and focused, taken under good lighting conditions, and from a close to medium distance. This allows us to identify and verify the issue(s).
If the product is returned more than one month after the receipt, or if the product is returned for customer reasons (including non-satisfaction, wrong size, change of mind), the customer is responsible for the shipping fee. For non-customer-related returns within one month, AITE is responsible for the shipping fee, and the customert must return it using the shipping method AITE prescribes. In all return situations, the customer must provide the tracking number.
Customers must contact us before returning an item. Returned items without Return Merchandise Authorization (RMA) will not be accepted. For incomplete warranty requests, AITE reserves the right to refuse any compensation. If the customer has returned the package without prior authorization (RMA Form), sends to the wrong address, returns an incorrect item, or submits an empty package, AITE reserves the right to refuse any compensation.
For No Reason Return, you need to ensure that the product package is intact and all accessories are complete and unused.
Customer Reviews