Description
Features

Into Smart With Your DIY Idea

Benefit Your Life

You can control the connected home appliances remotely by mobile phone with TUYA Smart APP. Set a timer or schedule for your daily life as your wish.

You can use voice control to free your hands, just send a simple command to your Google Home or Alexa. Electricity monitoring helps to cut your bills.

Safe and Reliable

High Quality

 

The smart breaker has a comfortable operating handle for easy operation. High-temperature resistance and flame retardant can effectively improve the safety of use.

The smart breaker is equipped with high-precision manganese copper, flame retardant shell PA66 and high-performance chip modules.

Steady System

Simple Installation

The ATQCB1 is with a high-breaking capacity arc extinguishing system and a long-life motor system.

 

Easy to replace your old breaker with the video manual in a short time. Positioning clips can help to press to open quickly.

 

ATQCB1 Specification

Brand: AT

Product or component type: ATQCB1-TJ-100

Poles description: 1P, 2P

Rated operating voltage range: 100V-330V

Curve Code: C

Breaking Capacity: 10kA

Control Type: Remote control, Automatic, Manual

Protocol: WiFi (Default)

Customization: Lora, SigMesh, RS 485, ZigBee, RJj45

Notice: Price excluding VAT

Smart Protection




The ATQCB1 has a variety of functions and can be fully customized according to different needs. Set various protections such as over-voltage, under-voltage, over-load, temperature, etc.




WIFI Metering Monitor

View load current, voltage and power in real-time. Collect and record electricity consumption in different time periods,  you can monitor the usage at home.




More smart scenarios

When you get off work, you can set the time to turn on the air conditioner and set other equipment in advance. It's helpful for energy saving and environmental protection.




Remote & Time Control




With devices-interlock mode, you can have a remote control and timing control to make life more intelligent. Set a Timer to turn on or off the TV, humidifier and other types of equipment.




Quality Assurance

PA66 material ensures high-temperature resistance and excellent flame-retardance. All devices have passed long-term laboratory performance testing and structural life testing. A good product depends on the details, good quality and good workmanship.




Multi-function indicators

With a variety of status indicators, it is easier to know the status of the product.

Distribution network- Press and hold 5-10 seconds, enter the network configuration state.

LED Indicator Description
A steady blue light: The circuit breaker is disconnected.
A steady red light: The circuit breaker is connected.
A flashing-slowly red light: The circuit breaker is in pairing mode.
Not light up: The circuit breaker is in off-grid mode. Or when you turn on/off the circuit breaker.

 





Installation

 

Manual

1. Connect the live wire to the L pole and the neutral wire to the N pole. Make sure you have a strong WiFi signal. Customization: Lora, SigMesh, RS 485, ZigBee, RJ45.

2. Turn on the Bluetooth and WiFi of your mobile phone. Press and hold the elliptical "Configuration" button on the TUYA APP.  After about 5-10 seconds, the LED indicator will flash slowly.

3. You could see a graphic display on the APP. Or you have to click the *+" button and choose "Add Device" for discovering devices, then click the "Add" button.

4. Enter your WiFi password to click the next step and wait for the circuit breaker to connect to the network.

5. The circuit breaker is connected to the network.

6. After the successful connection, the LED indicator will be changed from red slow flashing light to steady red light.
Parameter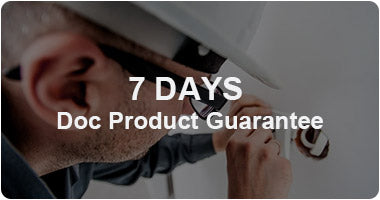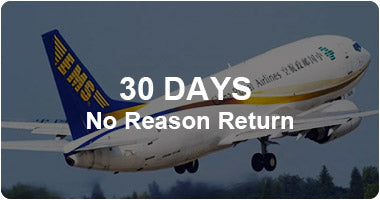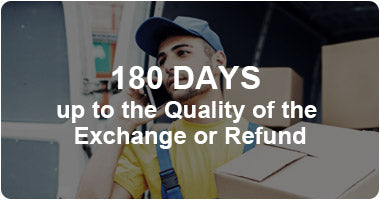 7 Days DOA Product Guarantee
If one or more of the items you received are damaged, different, or not working, you will be protected by this Guarantee. Please contact us for Return Material Authorization within 7 days of the order being received.
After returning the product to the address provided by our customer service team, we can send you a new item free of charge (we will reimburse you the return shipping cost), or you can choose to receive a full refund.
30 Days No Reason Return
If you are not satisfied with your purchase and the product is still in brand new condition, we can arrange a partial refund, which will cover the price of the item minus the shipping fees. You will be responsible for paying the return shipping fees.
Please contact us for Return Material Authorization within 30 days of the order being received.
180 Days up to the Quality of the Exchange or Refund
If there are quality problems in some categories of products, you can get a refund or exchange up to 180 days. You can contact us to learn if the product is in this category.
Note: Due to its nature and intended use, clothing, shoes, bracelets, decorations, phone and tablet accessories, household gadgets, home decorations, RC toys, home textiles, and other similar items are not included in this warranty period. For other product details please contact us or reference other warranties.
Missing item(s), wrong item(s) or incorrect package sent
During delivery, please make sure the package is in good condition (no sign of being opened) and confirm the contents before signing the package.
For any issues, please contact us and follow our warranty process:
Provide your order number and the product code (SKU number).
Please send us a clear picture of the outer packaging, all shipping labels visible, and (if applicable) the item received.
Possible Solutions after the problem is confirmed by AITE:
If there is an item missing, we will resend the missing item/accessory for free within the warranty period.
If we have shipped the wrong item, we will either refund you in full or dispatch an alternative item (if applicable and available). AITE will decide whether you need to return the wrong product or not and reimburse you for the return shipping fee when we receive it.
Returns processing limitation
If you have any after-sales issues, please contact us directly for a solution according to your case. We will confirm whether you need to return the item and to which address you may return it to.
The following section describes the processing time required upon receiving your returned item.
For exchanges, the processing time for the exchanged item will be between 3-6 business days upon receiving your item back and depending on stock availability.
For refunds, the processing time for us to proceed with the refund will be between 3-6 business days upon receiving your returned item. After we process your refund, the time it takes to show in your account depends on the payment method. Please click here to view more.
For Repair, the duration depends on item and manufacturer's spare parts inventory.
How to request warranty (return, repair, and refund) and notes
If your item has an issue, please contact us
Please carefully follow our warranty process to minimize any delays:
Describe the problem with your item in detail: What happened? When? How? Please also state your full order number and product code (SKU number).
Tell us what steps you have already taken to resolve the issue.
Provide the item code indicated on the outer packaging.
Send a clear photo or video showing the defect(s); these should be taken under good lighting.
NOTE:
You need to provide a clear photo or video showing the product problem/order / SKU number.
Photos/videos should ideally be clear and focused, taken under good lighting conditions, and from a close to medium distance. This allows us to identify and verify the issue(s).
If the product is returned more than one month after the receipt, or if the product is returned for customer reasons (including non-satisfaction, wrong size, change of mind), the customer is responsible for the shipping fee. For non-customer-related returns within one month, AITE is responsible for the shipping fee, and the customert must return it using the shipping method AITE prescribes. In all return situations, the customer must provide the tracking number.
Customers must contact us before returning an item. Returned items without Return Merchandise Authorization (RMA) will not be accepted. For incomplete warranty requests, AITE reserves the right to refuse any compensation. If the customer has returned the package without prior authorization (RMA Form), sends to the wrong address, returns an incorrect item, or submits an empty package, AITE reserves the right to refuse any compensation.
For No Reason Return, you need to ensure that the product package is intact and all accessories are complete and unused.
Customer Reviews
This is a good product. Easy to setup and use, if you have used these before.
I was able to install the device with a ceiling fan light to control. Installation was basic enough. However setup though the app required 2.4 ghz WiFi which I didn't have setup. After that hoop however it went quick and easy. I had to re-pair 2 other smart breakers but again quick and easy.
Me encantó este producto ya que lo puedo usar con lan cuando se me caiga la internet y lo mejor de todo es que no necesita ningún hub o concentrador para funcionar. Funciona de maravilla con alexa. Excelente producto lo recomiendo mucho.
This little wifi breaker went beyond my expectations. After downloading the software on my smartphone I am now able to control my fountain from just about anywhere. Also love the protection for my load.
I looked at the reviews and decided it was worth a try. Everything was fine. I am constantly thinking of what's the next project I could use this on...