What are Some Smart Home Ideas with AT-ELE Smart Breakers?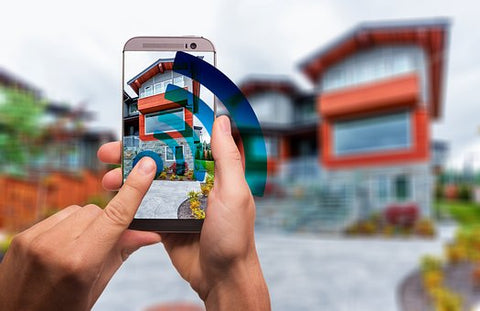 A smart house is a home where electronics and appliances can be controlled remotely using the internet. This allows users to remotely control features like temperature, lighting, security access, and home entertainment systems.
KEY Features
In a smart home, residents can use a smartphone, tablet, and an internet connection to remotely control lighting, appliances, thermostats, and other gadgets.

Wireless or hardwired systems can be used to build smart houses.

Homeowners can save money and enjoy convenience thanks to smart home technologies.

The development and usage of smart home devices are still limited by security threats and flaws.

Although complete home automation may cost hundreds of dollars, smaller, more affordable individual components can get homeowners started with smart home technology.
What Should You Consider Before Making Your Home a Smart Home?
Either "all at once" or "one step at a time" is the succinct response. However, there are a few steps that each person must take in order to use their new and better household appliances and smart devices.
Upgrade your WiFi. You should have WiFi that can support information exchange because all smart home devices rely on the Internet for communication. You could even want to think about purchasing additional routers for larger homes.
Do research. Given the variety of smart systems and smart home gadgets available, it is a wise idea (pun intended) to become familiar with a few different choices before deciding on one.
Decide what you need. Choose the areas you want to start addressing right away after determining what you exactly want in a smart home. From there, finding the smart home system, smart appliances, and smart devices that will suit your needs is a breeze thanks to your research. Nothing is worse than spending a lot of money on a flashy new device only to have it gather dust in a corner a few weeks later since you didn't really need it at the time.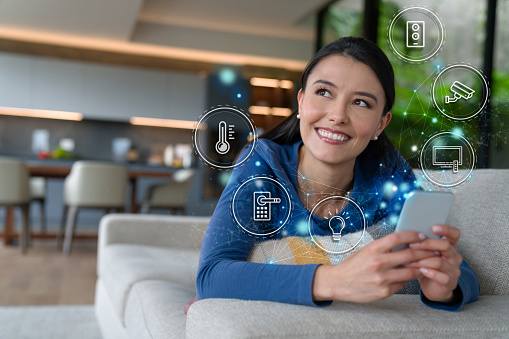 A smartphone serves as the hub through which a network of connected smart breakers may be accessed. One home automation system with smart breakers can control lights, televisions, thermostats, water heaters, pool pumps, and even appliances like refrigerators and air conditioners. Using smart home products, the user can set up time schedules for certain changes to go into place. Additionally, you have more control over your energy use and are more likely to change your energy consumption patterns because it is always energy-efficient.
Remote Control– Remote control is possible when you're away from home thanks to smart breakers. By connecting household appliances, you may increase their functionality and let them cooperate to provide well-coordinated results.
Safety– When specific situations occur, smart breakers can send alarms, increasing home security. Smart breakers can keep an eye out for electrical mishaps in your home and send out instant notifications to stop costly damage. 
Energy Saving– Smart breakers can inform customers about their homes' energy usage and renewable energy production, enhancing efficiency and lowering expenses as well as carbon emissions.
Intelligent Control– You can do a number of commands on your smartphone in addition to using your voice to control gadgets. You may, for instance, plan a routine for watering your yard.
What are smart home ideas with AT-ELE Smart Breakers?
If you're wondering what regular appliances you can connect with smart breakers to convert into smart gadgets, look around your home. Instead of asking "What can't be made into a smart device?" it is preferable. There is probably a company out there producing a smart version of anything that can be wired up. Here are a few smart house ideas that AT-ELE thinks are great to get you started with smart breakers:
Use smart breakers to keep your house safe. Upgrade to a smart circuit breaker from your older, conventional one. It offers wiring temperature protection, overload protection, short circuit protection, over-current protection, and over-voltage protection. Ensure the security and safety of your primary circuit box.
Smart security notifications can help you keep an eye on your property. A smart breaker can remotely notify you of security or safety concerns. Receive alerts wherever you are if the connected home device has an electrical issue. Or if you left something plugged in that you really ought to have turned off before you left the house.
Using a smart breaker, you can control your water heater and save electricity. The electricity consumption of your water heater can be tracked by a smart breaker. It could be turned on and off according to your individual schedule. Analyze data to find optimal power usage management.
Utilize a smart assistant to assign chores. With the help of smart speakers, such as Google Home or Amazon Alexa, you can use voice commands to start the music, conduct web searches, and manage household gadgets linked with smart breakers.
Use smart breakers to make your chores go faster. Dishwashers, refrigerators, washers, and dryers are all examples of home appliances that can connect with smart breakers. It can support remote access and control as well as alert you to information specific to each one. You may, for instance, arrange a time when energy consumption is lowest and turn it on during that period.
Use smart breakers to manage the lights in your home. You can use a mobile device to remotely regulate the lighting in any area of your home thanks to smart breakers. Did you always forget to turn off the kitchen lights? On the way to work, you can turn it off using your phone. Alternately, set your lights to turn on and off at specific times and you'll never have to worry about someone forgetting to turn them off before you leave for the day.
A smart and sustainable home will give you the best of both worlds. Consider adding a smart breaker to the garage charging station for your electric car. Keep track of the monthly electricity needed to charge your car and help to save energy bills. You may improve your house and transition to a more eco-friendly way of living thanks to it!
Conclusion
A smart home is one that controls or automates numerous different areas of the home using the most modern electronic technology and computerization. The construction of a smart home needs several fundamental design and technological concepts. Using AT-ELE smart breakers to turn your regular electrical appliances into smart ones. It's possible to cut down your budget and make it easier with one device. If you have any other questions about adding smart breakers to your smart home, feel free to contact us.